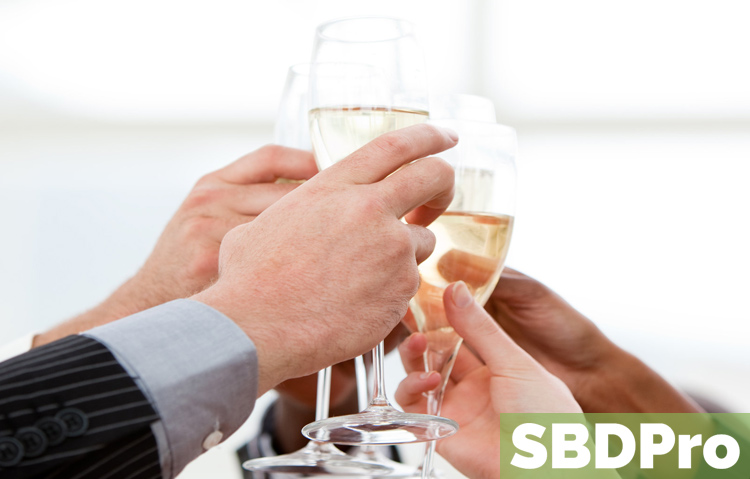 You know small business networking should be an important part of your marketing, but it can be hard to make it a priority. After all, you have a million things on your plate and finding time for something whose immediate rewards are not readily apparent can be difficult. That's true, but your long-term success is much more likely with a good network of fellow small business owners.
Here are some of the benefits you can expect from consistent networking and tips for how to get rolling.
Benefits of small business networking
Raising your profile. When you introduce yourself to another small business owner, don't think of it as just talking to them. Think of it as talking to everyone they know. Let's say you're in the printing business. The person you're talking to might not have a need for your services. But what if their spouse or friend is a decision-maker at a local high school, with large annual printing needs? This could be your way in. The goal is simply to make yourself known for what you do to as many people as possible.
Build goodwill. When you engage in conversation, really listen to what the other person's business does. They're here for the same reason you are—to speak not just to you, but to your entire network of friends and colleagues. You might not need a roofer, either now or in the immediate future. But remember the entrepreneur you spoke to who is in that line of work? Refer them out when the business next door is looking to fix their roof. You'll have made a valuable friend and ally.
Sharpen yourself. Let's face it: we all get into ruts in going about our daily work. We may lose the sense of why we're doing what we do and that we're good at it. Talking to other business owners about what you do addresses both problems. Simply preparing your elevator pitch might reveal something that you're not doing. Or maybe the question another business owner asks you will trigger some strategic analysis. Either way, we all function better when we're not isolated.
Methods of small business networking
Start online. If you're starting from scratch, just go online and start following local businesses on Facebook, LinkedIn or wherever they might be. Share the content they post with your online network. Reach out to them and introduce yourself without asking for anything in return.
Host an event. If you're feeling the need to network and aren't sure where to turn, the odds are there are other business owners in your community or industry who feel the same way. Take the initiative and host an after-hours meet and greet at your office. Just print up some flyers, order up some food and drinks and put the event together. It's surefire goodwill with everyone. If someone else beats you to this idea? No problem, just go to their event. Either way, you're face-to-face with other small business owners.
Cross-promote. If you strike up a good connection with another business owner, think of ways you can help each other. It could be as simple as exchanging website links. You could agree to distribute the other's business cards as a part of giving a receipt to a customer. You'll want to make sure your customer bases have a natural intersection—a gift shop owner wouldn't want to add the business card of a firm that handles large-scale IT projects for corporations. But if your customer bases are in the same general B2C or B2B range, by all means, help each other out.
Join an organization. This is the easiest method if it's available as most business owners have access to a local Chamber of Commerce. There are a wide range of other small business networking organizations as well. Just make sure they fit your needs—some associations restrict access to 1 business per field. Others have hard-and-fast requirements on meeting attendance and referrals that you might not be ready to commit to. Others simply won't have enough activity to make it worth your time.
Somewhere, there's an organization or just a strategy that's right for you, and your networking will be off and running.