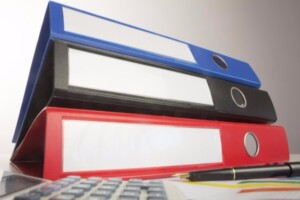 If you're interested in making an impact on your audience and captivating them with vibrant color, consider a customizable entrapment binder. Entrapment binders are typically used for a variety of products including menus, wine lists, teaching guides, distribution manuals, employee handbooks and instruction manuals.
CMYK, the standard printing colors cyan, magenta, yellow and black, are mixed in varying proportions to create a broad spectrum of colors for your entrapment binder. The combination of these vibrant hues will no doubt impress your audience.
The beauty of this binder is that it is completely customizable. You decide the ring size and sheet size, choose pockets or business card holders, add foam padding and pick among countless other options.
Continue reading to learn more information about this amazing product as well as other additional binder options.