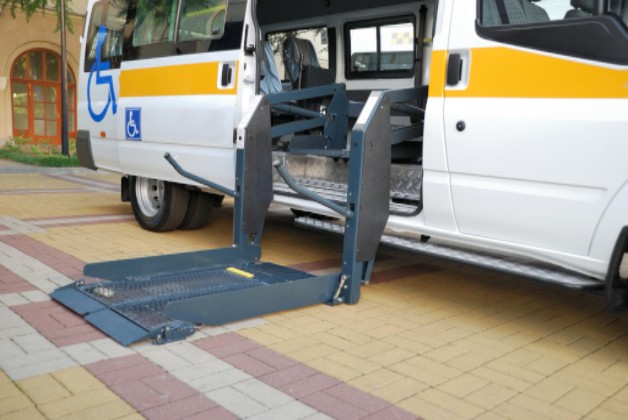 There's so much to consider when it comes to finding and buying the best wheelchair accessible van for you or a loved one.
To complicate matters further, different states have different financial assistance programs for people who need wheelchair vans, meaning some of the information out there about wheelchair vans might not be accurate.
Before we discuss how to finance your disability-friendly vehicle, it might be good to first go over some of the things that make wheelchair vans great.
Why Wheelchair Vans Rock
First, wheelchair accessible vehicles give someone the freedom they desire despite being limited to a wheelchair. This isn't something you can get with other vehicle purchases.
A wheelchair van is even comfortable and critical when you have emergencies. Never underestimate the help that wheelchair vans can provide. With wheelchair vans, you can purchase a life of independence and a greater day-to-day quality of life.
Secondly, you don't have to spend that much money to get a custom wheelchair van that fits your needs.
Way to Finance Your Wheelchair Van
Here are some of the finance groups that help people who need wheelchair assistance:
In Alaska, you can go to the Alaska Department of Military and Veterans Affairs (DMVA) and get the assistance you need if you're having trouble getting a wheelchair van. There are also grants and financial aids that you can get if you're a veteran living with disabilities in Alaska. People in the Alaska area can take advantage of this assistance and other organization so that they can save that money for other health needs.
The national Area Agencies on Aging (AAA) is another group that helps elderly Americans get financial assistance for their wheelchair vans. This group can also offer the right information and disability benefits for your mobility van.
In Arizona, people who need assistance can go to Arizona AAA to get the assistance they require. The Arizona Department of Veterans Services is another group that helps disabled Arizonans obtain wheelchair van financial assistance if served in the military (past or present).
If you live in Minnesota, you can seek out assistance from the Minnesota System of Technology to Achieve Results (STAR) Program to help obtain the equipment you need to make your current vehicle wheelchair-friendly. What also makes this organization stand out is that they provide great assistance for those seeking adaptive equipment. Speak to a representative of the group to learn about the grants and mobility programs you may qualify for. If you have a physical impairment and you live near this state, this surely would be an immense help for you. The Minnesota Department of Veterans Affairs (MDVA) is another government organization that may help you get the financial assistance you need for your wheelchair van. Lastly, the Minnesota Department of Veterans Affairs is also a reliable non-profit group that may be able to offer families and veterans complete access to wheelchair van services.
EquipALife is a non-profit that offers a specialized form of mobility vehicle assistance that no other group can provide. This group's specialty is to give financial aid to getting any car improved regarding its adaptive equipment features. Just contact this organization about the many grants for wheelchairs, mobility vehicles, and your other specific needs.
As you can tell, there are a lot of organizations out there who may be able to help you with what you want. This list is only just scratching the surface!
All you need to do is contact the right organization that can assist you.
Check out more advice on how to purchase a handicap accessible van with assistance, grants and subsidies.