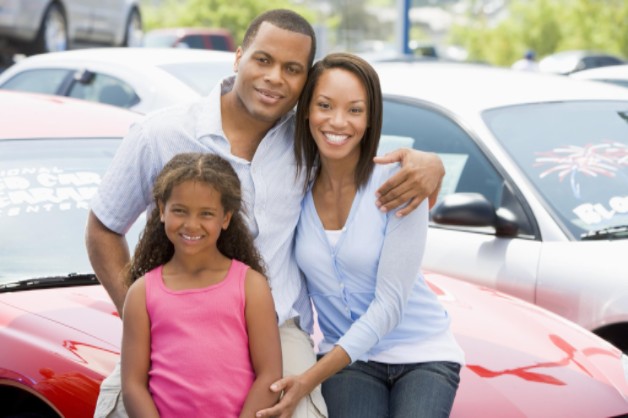 When it's time to buy a new car, you have some options for getting rid of your current vehicle. You can sell it yourself by listing it for sale by owner online or in the paper.
Or you can trade it in. This is the option many people prefer because it's much easier.
With vehicle trade-ins, there's less hassle for you. You know the vehicle is going to be accepted and you get to sell your car and buy a new one at the same time. People tend to prefer this convenience. This is one of the many benefits of trading in your vehicle.
If you find yourself uncertain about trading in your car for a new one or selling it yourself, it's helpful to realize just how beneficial the trade-in process is and how to get the most out of your trade.
Why Bother With Trading Your Vehicle
Are you looking to trade in your vehicle for a new one? It's especially beneficial if you owe nothing on it. Without payments, you can use the entire value of the car as a down payment on a new car. This makes your new car more affordable. It also means you're not spending any money out of your own pocket, which is good news if you don't have a down payment to make for your new car.
Trading in is also easier than selling your used car outright. You're not dealing with people calling all the time to ask questions. You're not responding to dozens of emails or texts every day when someone has a random question, and you're not scheduling time for people to come to your home and look at or drive your vehicle.
Trading your car in at a dealer is also safer. You never know about the people who are looking to buy your used vehicle from you. It's safer when you're not inviting strangers to your home to see your car or drive it. Furthermore, you're doing yourself a favor by not providing your name and address to strangers.
How to Maximize Your Trade
Before you take your vehicle to any dealership, be sure you know just how it needs to look. The person appraising your vehicle is going to use a variety of methods to determine its value, and how it looks when they first lay eyes on it matters.
Make that car shine. Have it detailed in and out, and be sure nothing inside looks out of place.
You also want to keep the trade separate from the purchase. It's helpful to go to a dealership and work on the details of buying your new car before you mention you have a used vehicle to trade. It's helpful to get this in writing so the dealership doesn't have the time to tweak numbers on either your purchase or trade to make it more beneficial to them. Once the new car quotes are in writing, discuss what you want to do about your trade.
Financed Vehicles are Tradeable
If you owe money on your car, trading it in may still be a great option. The dealership pays off your lender, you get to leave in a new car, and you don't have to deal with the hassle of figuring out pay-off versus selling it to a buyer. It's easier than dealing with so many other details.
You also know that a dealer won't come to you with complaints every time they run into an issue with the car you trade in. A buyer might not be happy to get home and realize something isn't working, even though you sold it as-is.
Buying a new car sometimes means trading in an old one. It's more helpful to trade in a vehicle for the retail price than wholesale. Make sure to find a dealer in the market for the used car you have to offer them. They might be willing to pay more for it since they know they can flip it and sell it quickly because of a high demand for the vehicle.
In conclusion, do your homework—don't trade your car in to the first person who makes an offer.