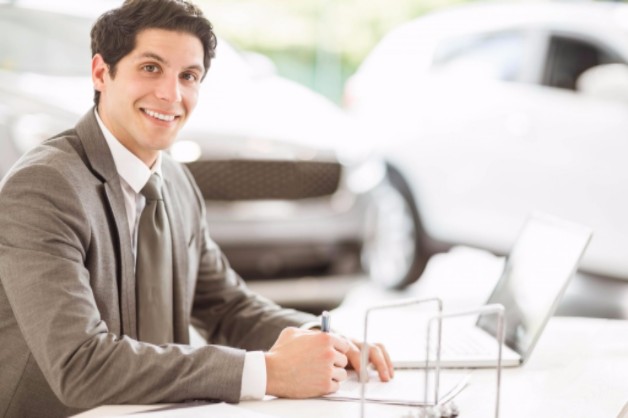 When you're considering buying a car, you may be confused to hear salesmen use technical jargon only familiar to auto enthusiasts. Here are some terms that you'll want to be familiar with the next time you head to your local car dealership:
1. Horsepower
Horsepower is part of an equation that measures a vehicle's overall performance. Specifically, horsepower is the amount of power needed to lift 550 pounds one foot in one second. Thus, the equation involves weight, distance and time.
Horsepower, then, amounts to how fast a vehicle can be pushed for a specific distance and is what determines a vehicle's top speed.
2. Torque
Closely related to horsepower and measured in pound-feet, torque is the amount of rotational force within an engine that, when it moves to the wheel shaft, causes the wheels to spin. The faster the wheel shaft spins, the faster the vehicle can move.
Simply put, torque is the force that causes a vehicle to accelerate. The greater the torque, the faster a vehicle can accelerate. Torque affects horsepower. The greater the torque applied to the wheel shaft, the higher the horsepower.
3. Pound-feet
The unit of measuring torque, pound-foot (often abbreviated as lb.-ft. or ft.-lb.), is defined as one pound of force applied to a one-foot lever.
4. Torque-steer
With front-wheel-drive vehicles, torque-steer refers to the act throttling the car, which results in the vehicle's turning in one direction.
5. Fascia
Once used to describe the components on a vehicle's dashboard, the term fascia now applies to all parts of the vehicle's front end, including the headlights, grille and front bumper.
6. Continuously Variable Transmission (CVT)
More flexible than manual or even regular automatic transmissions, the continuously variable transmission responds and adjusts to load and throttle position more quickly, providing a smoother acceleration and theoretically higher fuel efficiency.
7. Specs
When comparing one vehicle to another, a car salesman might refer to both vehicles' "specs," which means their specifications. Specs are technical information such as fuel economy, dimensions and engine size.
8. Pickup
The pickup of a vehicle is dependent upon torque and refers to how quickly it can accelerate.
9. Mint
A salesman might tell you the vehicle is in "mint condition," which means it is in prime shape. Hopefully, they're honest, and the car's in tip-top shape.
10. Sleeper
A vehicle might look clumsy and slow on the outside, but is actually fast and powerful. This type of vehicle is known as a sleeper. Don't judge a book by its cover, or a car by its exterior.
11. Rod
Generally, a rod is any type of motorized vehicle, but street rod and hot rod commonly refer to those with modified engines.
12. Visor
Even non-car buffs are familiar with the sun visor hanging above the dashboard. This car part serves the same purpose as the front of a hat – namely, to shield your eyes from sunlight.
13. Spoiler
Most common on sports cars, the spoiler is a device placed on the rear of a vehicle to reduce drag or turbulence. Spoilers are sometimes placed on passenger vehicles simply for attractiveness and visual appeal.
14. Slick
When non-auto enthusiasts hear the word slick, they probably think about slippery oil slicks on the road. In the auto world, however, slick typically is used in reference to tires.
15. Lifted
Easy to recognize on the road, a lifted vehicle is one that has been raised off the ground by suspension or body lift.
Know Your Car Facts
If you're thinking about buying a car, it's a good idea to brush up on automotive jargon so you'll be ready just in case a pushy salesman tries to trick you into buying a lemon
(Bonus word: A "lemon" is what a used car in bad shape is known as.)