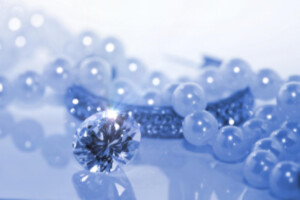 Purchasing estate diamond earrings can be an excellent opportunity for the investor in all of us, but how to know if you're getting a great deal or even authentic pieces? Here are 4 quick tips to give you peace of mind when purchasing your own estate diamond earrings.
Familiarize yourself with the 4 C's to help you spot diamond earrings that are more valuable and potentially spy a bargain.

Research your dealer to make sure that they are reliable and trustworthy, or ask other past customers if you are unsure.
Precious metals will have jeweler's marks indicating the metals degree of purity, so make sure your diamond earrings do, too.
Ask your dealer for diamond certification or even a past appraisal if available. This will give you a better idea of what the earrings are worth before you purchase them.
For more information on how to choose a reputable estate jewelry dealer, read this article.