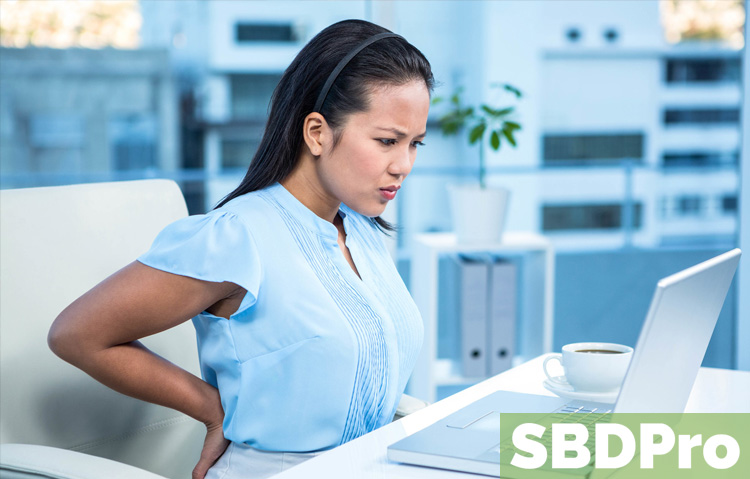 Even after a seemingly minor back injury, the resulting pain can be debilitating. This can make it difficult to work at the same level as before your accident.
Many people think that getting workers' compensation for a back injury is simple; however, proving your back was injured on the job can be a much more difficult process than you may think.
Understanding back pain symptoms
While you might think back pain symptoms are obvious, there are some other less subtle symptoms you could experience, such as:
Aching muscles
Pain when you stand, walk or lift
Pain down the leg
Shooting pain
Stabbing pain
Additionally, you may also experience that your pain can be elevated or eliminated by reclining. If this happens, you could likely have a back injury.
You should seek medical attention if you experience any of the following:
Numbness, tingling or weakness of your legs
Pain that radiates below the knee
Severe pain that doesn't show improvement after resting
Unexplained weight loss
You shouldn't play the wait-and-see game and hope you feel better since doing so can make your injury worse. Additionally, if you delay treatment, your workers' comp insurer can try and say that your injury isn't severe enough.
Any work-related injury needs to be reported to your employer within 30 days of your injury in order to be eligible for workers' compensation benefits.
Proving your back injury was work-related
When it comes to proving that your injury was caused by your employment (and not something else), some examples of useful evidence includes:
Any available security footage from your work showing the accident (If available, your employer should be able to provide you with CCTV or video surveillance footage.)
Coworker and/or witness testimonials about your accident
Doctors' notes with signatures that includes your diagnosis and that the injury was work-related
Medical records that show when you were treated and for how long you were treated
Prescriptions that your physician is using to treat you (You'll also need details about what the meds are and what exactly they're treating.)
Example of a work-related back injury case
Recently, Montana workers' compensation attorney Matt Murphy fought a workers' compensation case and was able to secure a significant reward for his client after a back injury.
In September 2021, Murphy Law Firm won a case tried by the Montana Workers' Compensation Court. The case—Candida Krezelak v. Indemnity Ins. Co. of North America, 2021 MTWCCC 16—showed the flaws of medical opinions of an insurance company's hired doctor.
Candida (Candi) Krezelak was employed as a nurse in September 2009. While she was attempting to lift a patient in the operating room, Candi strained her lower back. After getting a lumbar MRI, her doctor determined that she had mild degenerative disc disease, but there was no definite indication of a herniated disc.
After receiving treatment (including physical therapy), she was cleared by her doctor to return to work—without restrictions—by January 2010.
By 2012, she was hired by Coventry HC Workers Comp., Inc. as a nurse case manager. In this role, she was required to drive long distances and long hours to meet with patients. She performed this role from 2010 to 2016, and occasionally she would experience pain flare-ups as well as discomfort due to the 2009 injury. Typically, this pain could be eliminated with stretching and medical attention wasn't required.
In April 2016, on her way home, she hit a sheet of ice and slush. This caused her vehicle to spin and abruptly stopped when her passenger side hit a fence. Candi experienced some initial confusion and shock; however, she remembered that witnesses stopped to help and her husband arrived on the scene about the same time as the ambulance.
Since her injuries seemed mild—with no blood or evidence of broken bones—Candi went home with her husband rather than to the hospital by ambulance. It was later that evening while attending a program for one of her children that she started to experience symptoms, including a severe headache, confusion, body aches, nausea and pain. She went home thinking all she needed was rest.
After returning home, Candi filed a report with her employer and noted that she was planning to seek medical attention. Four days after the accident, she was seen by a doctor.
Unfortunately, Candi's employer denied treatment. They argued that the delay between when she first filed a claim and this aggravated condition was too long. Candi reached out to Matt Murphy at Murphy Law Firm as soon as her treatment started getting denied and we took it from there. In the end, Cand's motion was accepted and her request for benefits was granted.
If you, like Candi, have been in a work-related accident and your claim was denied, your best course of action is to consult an experienced workers' compensation attorney. Even if you've been previously denied, they may be able to secure the benefits you deserve.