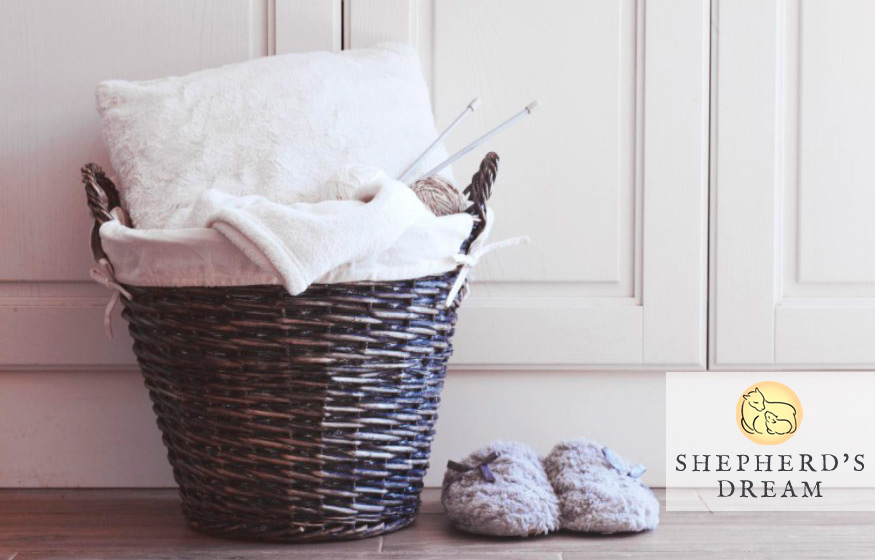 Wool bedding is growing in popularity because of its many benefits. Below are several of the reasons people prefer wool bedding over feather, polyester and other materials.
Environmentally-Friendly and Sustainable
Sheep that are sheared for wool are humanely-raised and not harmed when they are sheared. Additionally, wool does not require chemicals for processing. Moreover, because it is a biodegradable material, wool is environmentally-friendly. It is even compostable!
Sleep Better
Studies have shown that wool bedding helps people sleep better. People who sleep on wool bedding have less disturbance and lower heart rates while they are sleeping, and wool bedding helps people spend more time in the REM phase of sleep.
There are five stages of sleep.
The first phase of sleep is the light phase of sleep.
The second phase is a slighter deeper sleep.
The third phase is where a person transitions from a light phase of sleep to a deeper sleep.
The fourth phase is the deep sleep.
You will briefly return to the third phase before you transition into the fifth phase of sleep, which is the REM sleep.
This cycle will repeat all night. Your body repairs itself during phases four and five of your sleep. Studies have shown that people who sleep on wool bedding spend 25 percent more time in phase four and five of their sleep. Not only will you wake up feeling well-rested, but you will also be able to improve your overall mental and physical health.
Comfort
Wool bedding can keep you comfortable during the winter months, as well as the summer months. The wool can keep you warm during the winter months―without causing you to overheat—and comfortable during the summer months by keeping the moisture away from your skin.
Wool bedding can also help take the stress and pain off of the body's pressure points. That is why many people who suffer from conditions like fibromyalgia and arthritis are able to get relief by sleeping on wool bedding.
Reduces Allergens
Wool is naturally resistant to mildew and mold. Any moisture will quickly be absorbed by the wool. Cotton, down and other materials are unable to absorb moisture the way that wool bedding can. Additionally, wool is free of bleaches.
Resistant to Fire
Wool has a lanolin coating. That is why it is naturally-resistant to combustion. It does not require any additional chemicals in order to pass the flame test. The wool immediately stops burning when removed from the flame.
Durable
You can enjoy wool bedding for years because it is extremely durable. Wool is able to stretch up to a third of its length when it is dry and half of its length when it is wet. The moisture-controlling properties of wool is one of the reasons that it is so durable. You can expect the wool bedding to last up to 20 years if properly cared for.
Continue reading to learn more about wool as a sustainable resource.