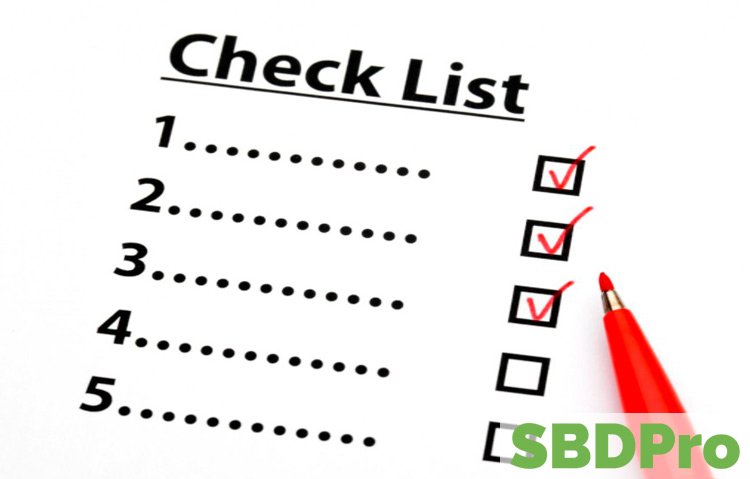 Regular checks and tests of your home's various structures, systems, and safety devices should be included in every homeowner's to-do list. It's just too easy to become complacent and take for granted everything is working fine on your property.
These assumptions could end up costing you big bucks if you ignore the start of a malfunction. On a positive note, even small DIY maintenance projects can result in major savings on your utility bills.
The following checklist of annual home maintenance to-dos should ideally be performed in the late summer or early fall, before the upcoming winter weather precludes any way of dealing with potential problems. Discovering outdoor repair issues before winter will also give you plenty of time to devise a plan of attack come spring.
1. Inspect the foundation
Any shifting or subsidence can be a very expensive fix if left unfixed. Typical signs of problematic foundation include diagonal cracks originating at the corners of door and window frames, as well as warps or heaves in the flooring.
2. Monitor sewer tank and outflow
This is particularly important if you live in an area that has widely fluctuating temperatures, as the freezing and thawing cycle can ultimately break even the strongest pipe unions. Any evidence of overflow at the tank lid points to a failing system that needs immediate attention.
3. Have your AC and furnace inspected
Contact a licensed HVAC service provider to provide some vitally important regulation of your home's air conditioning and heating system. While you should be sure to the replace your air filter throughout the year, a professional tune-up at least once a year will allow ensure the efficiency of your home's duct work, electrical functions, and safety devices.
4. Inspect ductwork connections
Having an efficient A/C unit is all for naught if your unit's air ducts have faulty connections. Check them annually to ensure that your warm (or cool) air doesn't slipping through the cracks (literally).
5. Clean gutters and check roof
Make sure water can flow freely through the downspouts and drains away from the house and its foundation. Keep an eye out for any loose or missing shingles, especially after a storm.
6. Drain water heater and test pressure valve
A lot of sediment can accumulate over a year's time, so draining the hot water tank will keep rust formation to a minimum. You can easily test the pressure relief valve by pulling up gently on the top lever of the valve and observing if any water is being discharged into the overflow tube. If very little water comes out, or you can't reset the lever to stop it from dripping, it's time for a replacement.
7. Pressure check fire extinguishers
Quite often, people just assume that fire safety devices are fully functional when, in fact, they may not have any usable pressure due to an overlooked expiration date. While in this safety frame of mind, it's also a good idea to test the operation of all the smoke and CO2 detectors in the house.
8. Clean out the dryer vent
Don't let this job go any longer than a year, as built-up lint is a definite fire hazard. Blocked vents also make the dryer work extra hard and will subsequently add to your electric bill.
9. Schedule a chimney cleaning
For homes with conventional gas heating, cleaning out the chimney should be an annual task. However, if you burn wood for heat or have had problems with animals trying to nest on your roof, chimney and fireplaces should cleaned more often.
10. Check trees and landscaping
Any dead or damaged trees near your house should be dealt with promptly before they crash into the roof. Also, watch for branches overhanging your electrical service wires and have them trimmed back in case of an ice storm.
Taking the time and effort to do these routine DIY maintenance checks will go a long way to preserving and extending the life of your home. You certainly don't want to wait and be blindsided by some hugely inconvenient failure like a sewer pipe breaking in the middle of winter. The money you save in maintenance costs is a bonus to the satisfaction and peace-of-mind you will achieve by keeping your house in tip-top shape.