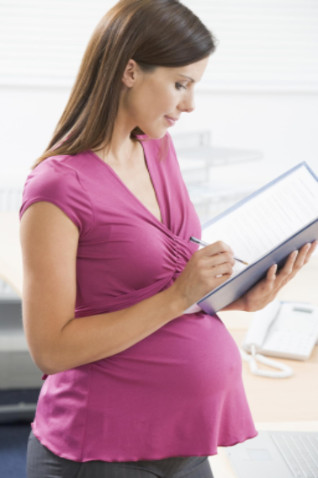 Just scroll through some of the articles on this blog and you'll discover all of the many ways binders can bring added function and organization to your business.
However, have you considered the ways that utilizing a binder in your home office can make your household run more smoothly? Read on…
1. Finances
Money is one of the most important concerns people have. When it comes to keeping important financial documents safe and at hand, having them organized by type can help alleviate some stress when you need to look up your information. Additionally, binders can be used as a place to record monetary transactions.
Here are some other information and documents we recommend organizing into a custom 3-ring binder:
Auto documents (insurance, loan papers, maintenance records, etc.)
Receipts (grocery bills, meals eaten out, etc.)
Health and fitness documentation (doctor's bills, medical information, gym membership, etc.)
Home information (insurance payments/information, mortgage payments/information, upkeep, etc.)
Personal spending receipts (clothes, entertainment, shopping, etc.)
Savings and Retirement documents
Travel and vacation bills
Utility statements (electric, gas, water, etc.)
2. Home Information
Aside from keeping your home's finances in order, other home details can be organized in a binder as well such as:
Chore charts/schedules (including activity schedules)
Contact information (friends' and family members' phone numbers, birthdays, etc.)
Insurance information (auto, dental, health, vision, etc.)
Weekly meal plans
With Spring at hand, now's the perfect time to start organizing your home life with binders.