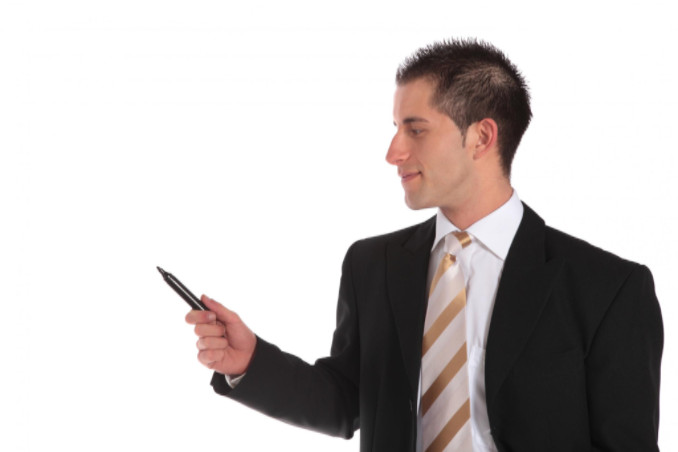 Days before a trade show, you've put together a series of promotional binders with black graphics and lettering on the cover. It's fast and simple. You know the content is informative and valuable to clients. It's your marketing and sales pitch in one.
As good as it is to read, unless it's noticed and acted upon by a customer, it's just wasted opportunity. No pop. No sizzle. No conversations.
The advertising slogan "Where's the beef?" is a good example of something that grabs interest within seconds, conveys an emotion or gets a reaction. That's the pop you want to have.
Let's put aside what's not "pop" worthy first. That would be anything too loud, visually complicated, mismatched or amateurish. For business, stick with professional and polished in appearance, feel and construction. This is a subtle signal to a client that you're credible and know the value of your product and service.
Tip #1: Don't Leave Positive Impressions to Chance
The best visual pops arouse curiosity. They're advertisements, posters or prints that make your head turn. Some knowledge of color psychology and visual design can make your binder just as effective.
The study of color and behavior is a fascinating one. Employing the right color and design to your promotional binders can greatly enhance first impressions.
Red, yellow and orange are warm colors. They express energy, warmth and movement. These intense colors are best as foreground or accent colors because too much is visually tiring. One phrase in large black text on a yellow background is striking, but rows of small text may cause eyestrain.
Cool colors include blue, purple and green. They convey serenity, security and reliability. These are best used as a binder or folder color. White text on a dark blue background is readable and the text itself jumps out.
Depending on the design, gray, white and black express simplicity, neutrality and sophistication. They make good background colors for an embossed name or a foil-stamped logo.
Match a standard vinyl binder in a warm or cool color with screen-printed text and graphics in complimentary colors. A designer's color wheel will help you pick the best color combinations. The background sets the tone. The text and graphic carry the message. The result is pleasing and professional.
Make your marketing material more memorable and appealing by designing the whole binder using full color art and photos and stylized text. Wrap color graphics front to back. Use the spine as a panel for a picture or graphic instead of bland text. If a question is raised on the front cover, place the answer on the back cover.
For the highest level of customization, an entrapment binder is recommended. Designs are rendered in beautiful sharp color. Padded and sealed covers give the binder added substance, presence and durability. The interior from rings to accessories can be modified to meet your design needs.
Tip #2: Be Consistent and Thoughtful
Reflect consistent design in cover appearance, interior organization and content. Elegant binders should reveal a graceful, sophisticated interior. A presentation package for a smart device would be colorful and modern on the outside and inside.
Include digital media and handouts that a client can share among other departments. Display a DVD pocket prominently. Place handouts in the front pocket for easy retrieval.
Use color to make information easier to find. If three different colors are used on the cover to specify three products, use tab dividers with the same color to separate product sections. Ensure that digital and print marketing are in sync. PowerPoint slides and DVD labels should echo the common color scheme.
Tip #3:  Where's the Pop?
The pop is in the quality and attention to detail of your marketing toolkit. To get clients reaching for your presentation, pay attention to perception, psychology and visual design. Put it all together for a binder that could lead to a meeting, a lead or a call in a few days.