Are you familiar with tickler files?
A tickler file is a popular organizational tool where a person creates 43 folders (one for each month and one for each day of the month) that serve as paper "mailboxes" for all of documents important for the future of your work and life.
For example, say you purchased concert tickets for a show in December when they went on sale in June. With a tickler file, you can put these tickets in the December folder and they'll be sitting there waiting on you come concert time.
No more worries about shoving them in a drawer or sticking them on the fridge only to find them misplaced the day of.
Great system, right?
Just one problem:
The box that holds 43 file folders can be huge.
Luckily, you can scale this down and make a miniature version using a 3-ring binder and pocket folders. It looks something like this: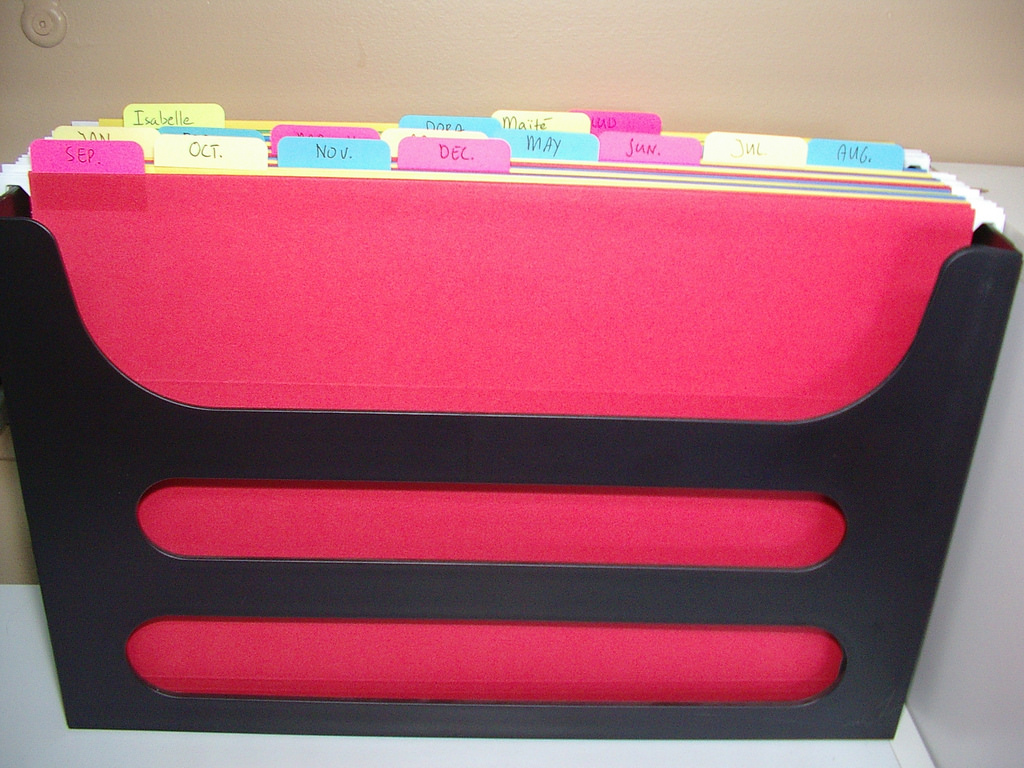 Using pages that have numerous pockets (in this case, 7 pages with 6 pockets per page), you can number each pocket through 31 (30 or 29/28 depending on your month) and the remaining blank pockets can be for months. The only issue is that you will be one pocket short.