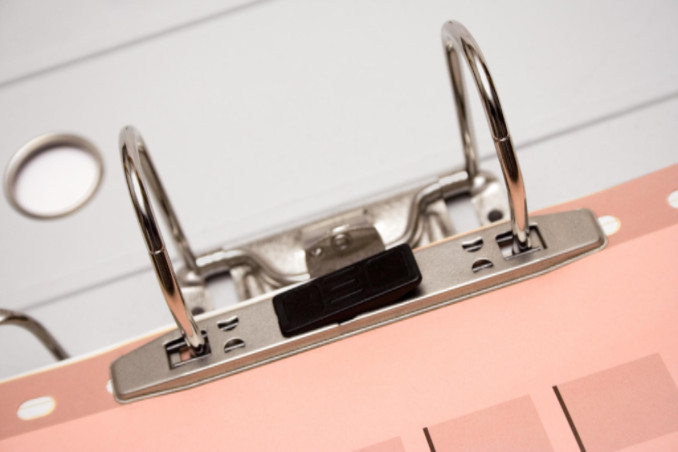 Imagine you've got an important presentation coming up. You're nervous about how you'll perform – and on top of that you have to worry about whether your presentation material is adequate.
To ensure that you never have to second guess your presentation material, always prepare a well-organized three-ring promotional binder.
Choosing a Binder Size
When it comes to the size of your presentation binder, choose one that is large enough to accommodate all of your presentation materials and allows your client to leaf through the information easily.
Having too many pages crammed in a small binder could lead to difficulty turning pages and pages tearing. This concern can be alleviated by ensuring the size of the binder rings is large enough.
Choosing a Ring Shape
Binders are available with two different ring shapes: O and D.
O-ring binder capacity is not measured by the size or width of the binder's spine, but instead by ring diameter. The standard O-ring diameters range from ½ an inch to 3 inches.
Comparatively, D-ring binders are measured by the D-ring's straight arm length.