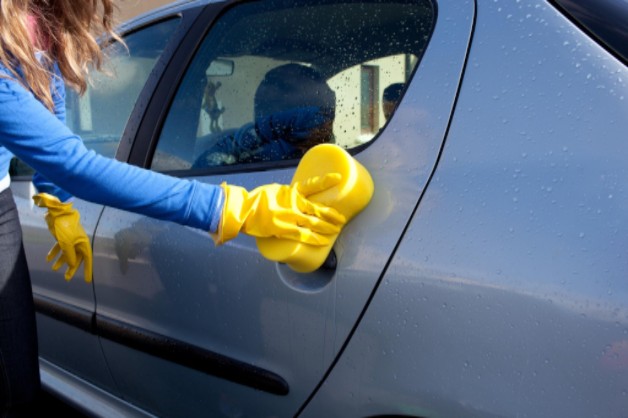 Spring cleaning isn't just for homes.
Your car has been through it all year. Considering all the snow and mud, it just doesn't get the same care throughout the winter as it does in warmer months.
Well, the warmer weather is finally here and it's time to show your vehicle some love!
We're giving you some tips below for making sure your car will be Spring-ready.
How to Clean Your Car's Interior
Remove all trash. Don't forget between and under the seats. You might be surprised by what you find down there.
Check for stains or sticky areas on your interior surfaces, including vinyl and leather. We recommend using a Magic Eraser for sticky areas and a dry toothbrush to loosen crumbs hiding in crevices.
Take out the floor mats and sprinkle your favorite deodorizer on the floor.
Time to vacuum…and dust. Dust first and vacuum shortly after to catch all the dust you've loosened. Don't forget to dust and vacuum the air vents.
Leather seats? Use leather conditioner or, for a more natural solution, olive oil. Cloth? Use your favorite upholstery cleaner.